Curb Appeal Solutions: Dealing with Hardscape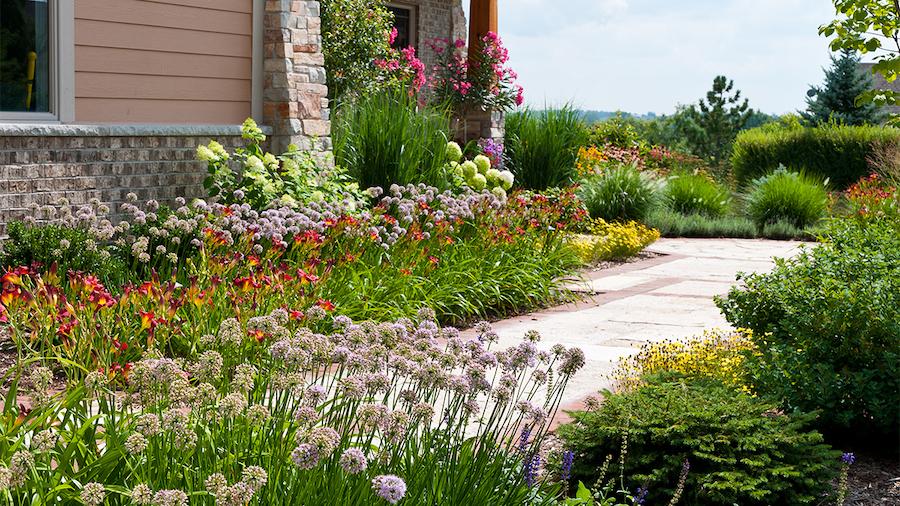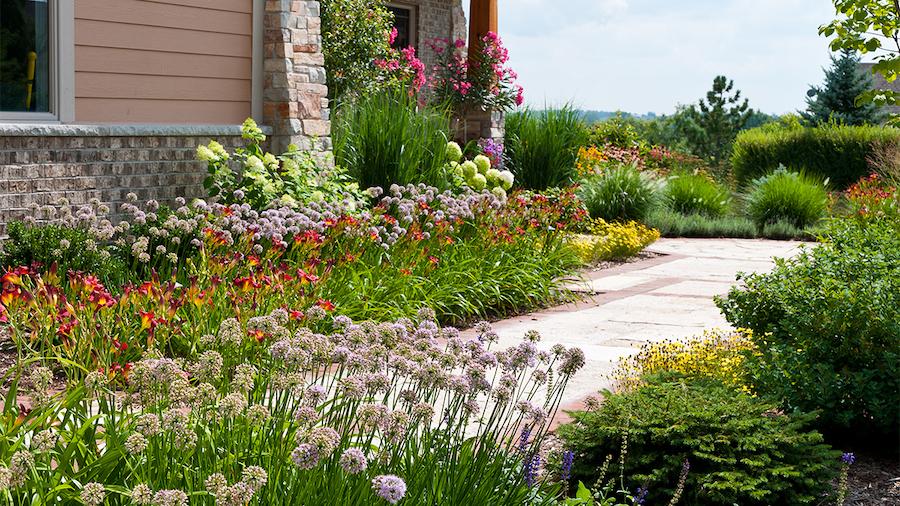 Hey, you love the house, but the existing hardscape that comes with it? Not so much. Ripping it all out and starting over rather than trying to work around it can be the smartest way to go, but the downside is that the existing, mature landscaping is often the victim. While he was able to save some of the plants and reinstall them during this front yard renovation, James M. Drzewiecki of Ginkgo Leaf Studio in Cedarberg, Wisconsin created the illusion of a mature landscape by lavishing deep swaths of a few showy plants along the most visible sections. Lesson here? Concentrate color for big impact without breaking the bank. (Go see much more of James' remarkable work–what he does in a cold zone is amazing!)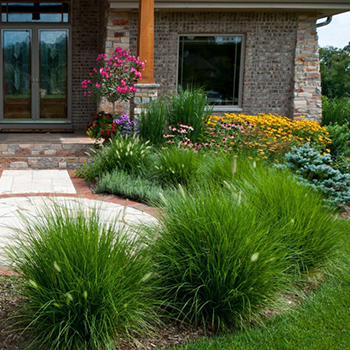 The Details:
Large stands of tough, hardy, long-blooming perennials. This includes yarrow, coneflower, rudbeckia, and salvia. Together these add weight to the right side of the house balancing the impressive landscaping on the left.
Get the Look: Hi-Impact, No Waiting
While waiting for the major shrubs and trees fill in, deep swathes of a few perennials provide plenty of interest. This border is primarily three plants –alliums, ornamental grasses, daylilies. When in doubt, remember the rule of three!
The stone foundation and paver path are the dominant features here and they have lots of hues and texture. Make this work for you by choosing flower colors that harmonize rather than compete. The reds, purples, and yellows here soften the edges while making the hardscape pop.
Straight lines such as this path and bold geometric shapes exemplified by the circular landing are easier to get right. Outside spaces soften up very quickly. The best designs contrast soft plants against clean, crisp edges.