Camellias bud up in warmer zones in late fall through early spring, perfectly timed to bring in cut flowers when the rest of your landscape feels bare.
Need some inspiration for floral arrangements with Camellias? Here are four of the most romantic ways to use these petal-packed blooms in cut flower arrangements. See the Camellia Collection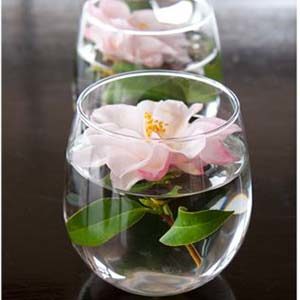 One and Done
Doesn't get much simpler than this! Buy a box of those stemless wineglasses, fill with cool water, and float cut Apple Blossom Camellia flowers. Set a line of them down the length of a dining room table for an informal touch.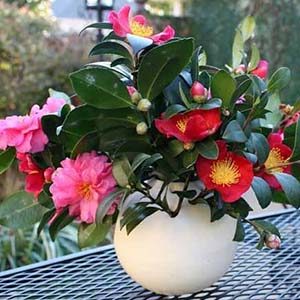 Mix and Match
Stuffed to overflowing, this vase of two different fall-blooming sasanqua Camellias (red Yuletide and pink Shishi Gashira) is made up of branches cut long so that the glossy leaves get their due too.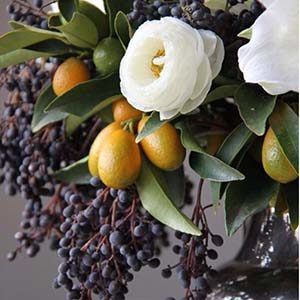 Winter Flower Story 
Foraged from the yard, this Renaissance painting worthy display of berries, kumquats, amaryllis blooms and Alba Plena Camellia would bring depth and drama to the winter tablescape.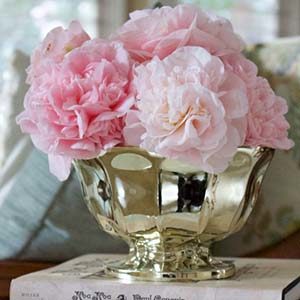 Best for Bedside
Imagine waking up to a low bowl massed with the light pink, peony style blooms of Debutante Camellia, one of earliest to bloom. We love the contrast here of hard, shiny metal and delicate, powdery blooms.