Warm season ornamental grasses such as this Morning Light Maiden Grass (warm versus cool? See here) have finished blooming and are browning-out, right on schedule. While you can wait for late winter to cut back ornamental grasses and enjoy how they look in the dead of winter touched by front or just blowing in the wind, now is an ideal time for a hard pruning. Whether you tackle this task now or later, here are the simple steps for how to prune.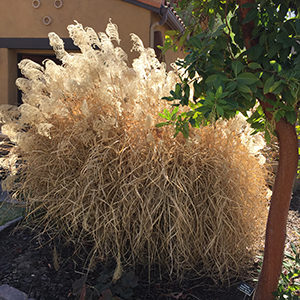 I'm Done For Now
It's been a great summer but by fall, I'm bloomed out and browned out. While the birds and small mammals love me, it might be time for a seasonal make-over. Trust me, it's for the best.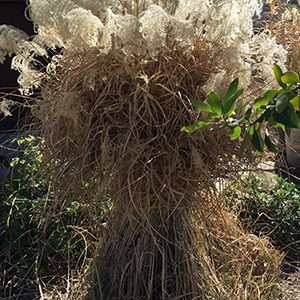 Grab and Gather
Grab some sturdy gloves and don safety glasses (my sharp-edged blades can leave you with lots of scratches.) Then start working from the ground up, gather me into tight bundle. Cut a few blades and wind them around me, tying a knot to keep me in place.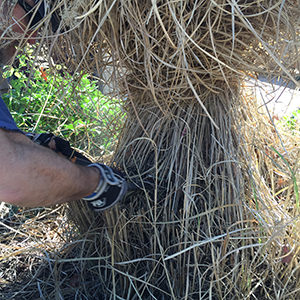 Start Cutting
Use sharp, clean garden shears (for this part of the job bring out the big chopping guns.) Then begin clipping away at me about six or so inches above ground. You might notice a few green shoots sprouting up as you cut. This is a sign that I'm healthy and happy.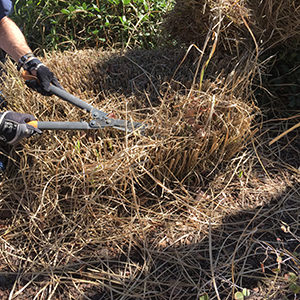 Make Me Nice and Tidy
Once the bulk is gone, you'll be looking at my bald beauty for several months. Take the time to give me a nice, close trim. It's not necessary, but it helps to make me almost disappear into the garden.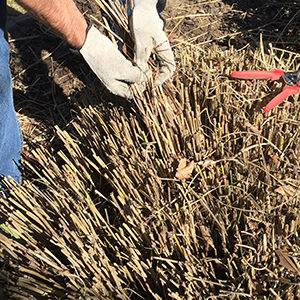 Give Me Room to Breathe
To come back swinging once the weather warms, I need lots of air and light to do my thing. Reach into the heart of me and remove any loose, dead, or matted material.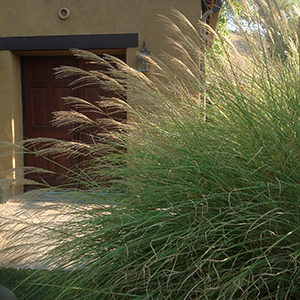 I'm So Pretty
Your reward for this afternoon of work? Here what I'll be looking like next spring!