5 Ways To Design With Ornamental Grasses
Low maintenance, year-round interest, fast-growing, attract wildlife, often drought- tolerant—all excellent reasons for planting lavish stands of ornamental grasses in your landscape. But, it's really about the soft, gentle movement brought on by even a slight wind that makes them a must-have. It's one of the most useful types of plants you can use in your designs; here are five ideas to get your started.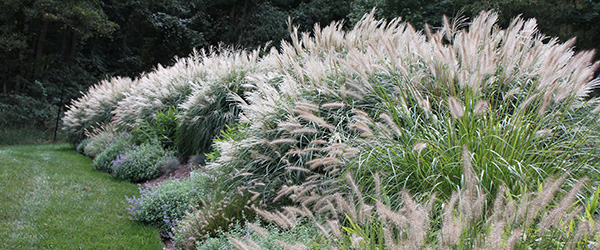 Privacy Screen/Hedge
Naturalistic and meadow-like plantings continue to be a trend (though timeless designs never do go out of style, do they?) which has extended to using taller grasses for hedges and screens. And, why not? They're fast growing, many are water-wise once established, and need very little maintenance; cut down annually and divide every few years. If year-round privacy is critical, plant something evergreen behind them.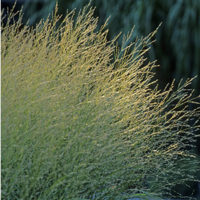 Skyracer Purple Moor Grass
Zones: 4 – 8
Spikes of tiny purplish flowers rise above the foliage, nearly shimmering when back-lit by the sun. Reaches up to 8 ft. tall.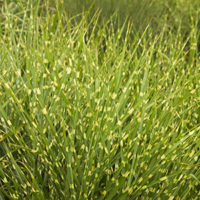 Porcupine Grass
Zones: 4 – 9
Foliage is highlighted by dramatic golden bands, and reddish-bronze plumes in summer. Reaches up to 8 ft. tall.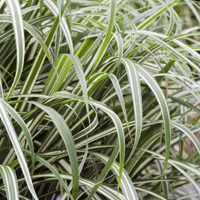 Cabaret Japanese Silver Grass
Zones: 5 – 9
Copper-colored plumes age to a cream color on stems that blush pink as they mature. Reaches up to 7 ft. tall.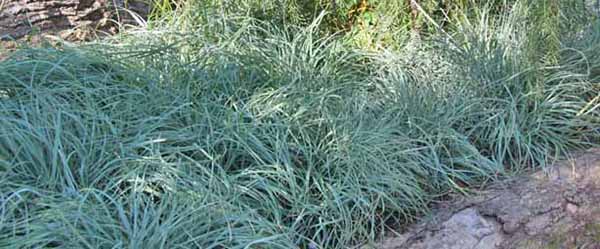 Low Maintenance Groundcover
Rock gardens, hot, sunny, dry slopes, dry shade, water-wise lawns, fronts of borders, no-fuss pathway edgings–any space where you want something frothy rather than flat that's easy care and generally tidy is where to use these very useful sorts of grasses. The point here is to let them do their thing, so plant where they'll be allowed to spill, and put away the edgers and string trimmers.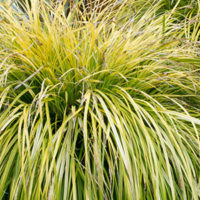 Evercolor® EverOro Sedge
Zones: 5 – 9
Forms an compact, easy-care, low mound that is perfect for massing. Reaches up to 15 in. tall.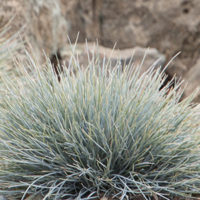 Elijah Blue Fescue
Zones: 4 – 11
Exceptionally icy blue coloration holds up even through the heat of summer. Reaches up to 1 ft. tall.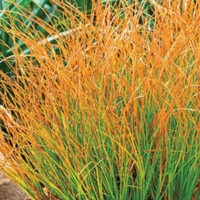 Prairie Fire Sedge
Zones: 6 – 9
Olive green foliage with bronze-orange highlights that appear to shimmer in full sun. Reaches up to 24-in. tall.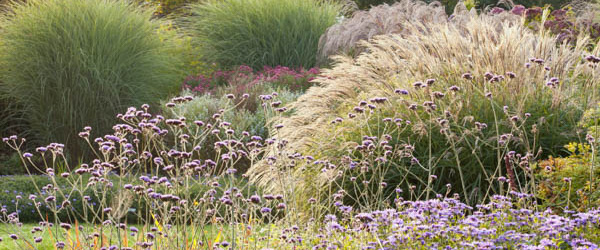 Masses of Grasses Add Drama
A single ornamental grass as a focal point or planted in a large pot can be a stunning addition to any landscape, but if you have the space and really want to make a real statement, plant them in masses. A sea of grasses, whether of different varieties, heights, and textures, or a dense grouping of a single variety is a powerful visual treat and an effective, low-maintenance way of dealing with large areas.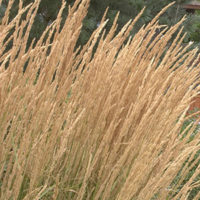 Foerster's Feather Reed Grass
Zones: 4 – 9
Stunning vertical effect of feathery stalks that emerge reddish-brown and turn golden in fall. Reaches up to 6 ft. tall.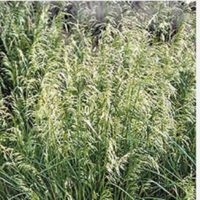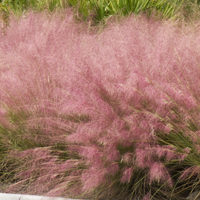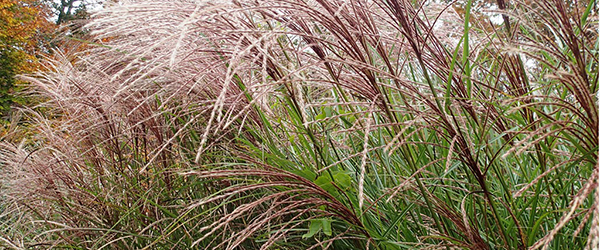 Add Zip to the Fall Garden
You enjoyed their emerging spring foliage and breezy movement, but ornamental grasses can fade into the background in summer as other, more colorful plants come into bloom. Suddenly, it's late August to early autumn and the garden is fading. Just then ornamental grasses take center stage as feathery or frothy plumes begin to change color, as does the foliage. Layer grasses into your beds and border to keep the show going into fall.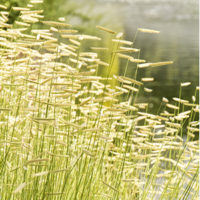 Blonde Ambition Blue Grama Grass
Zones: 4 – 9
Provides cool-season interest, as the long lasting blonde seed heads remain through winter. Reaches up to 3 ft. tall.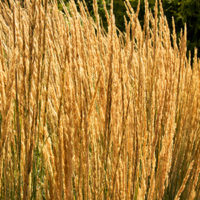 Overdam Feather Reed Grass
Zones: 4 – 9
Reddish-brown summer blooms that turn golden in fall, atop beautiful yellow-margined foliage. Reaches up to 2 ft. tall.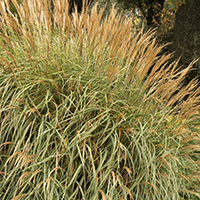 Adagio Maiden Grass
Zones: 6 – 9
Graceful, silvery-green arching foliage becoming a whirl of orange, gold and burgundy in fall. Reaches up to 5 ft. tall.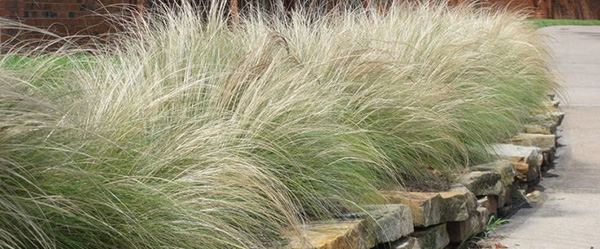 Soften Hardscape
Got a retaining wall, light post, water feature, stone pathway, even a mailbox where you need to take the edge off? Need to hide an air conditioner or other ugly-but-needs-to-be-accessible utility? Grasses can soften the impact of these hard materials. Pay careful attention to the ultimate height and width when using grasses in these applications; you don't want to be fighting with the wrong plant, cutting it back to fit the space.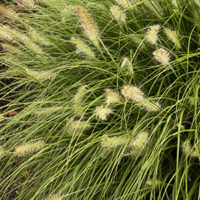 Dwarf Fountain Grass
Zones: 4 – 11
Fluffy, buff-colored plumes arching above foliage that which turns golden-russet in fall. Reaches up to 3 ft. tall.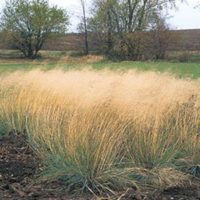 Wind Dancer Lovegrass
Zones: 6 – 9
Tall plumes dance in the wind aging to tan by late summer, holding into autumn. Reaches up to 3 ft. tall.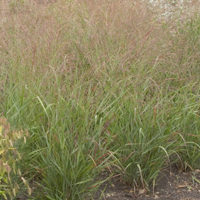 Shenandoah Switch Grass
Zones: 4 – 9
Green leaves turn burgundy in fall abetted by airy reddish-pink flowers in summer. Reaches up to 4 ft. tall.
Cool vs Warm Season Grasses
Cool season grasses emerge in early spring going dormant early summer.
Warm season grasses grow in summer continuing until a hard freeze.
Combine both types for a grassy show of at least six month. Plant cool season types in front of warm season ones; as the early grasses go dormant, they'll reveal the later varieties.
About Invasive Grasses
Much has been written about the invasive nature of some grasses, and it's important to be aware of what's appropriate for your particular area. A grass that can be invasive in one climate, can be perfectly acceptable in another climate or region. Consult your local independent garden center for more information, or you can look up which plants the USDA considers invasive by state via this link.