In Bloom: Easy, Elegant Redbud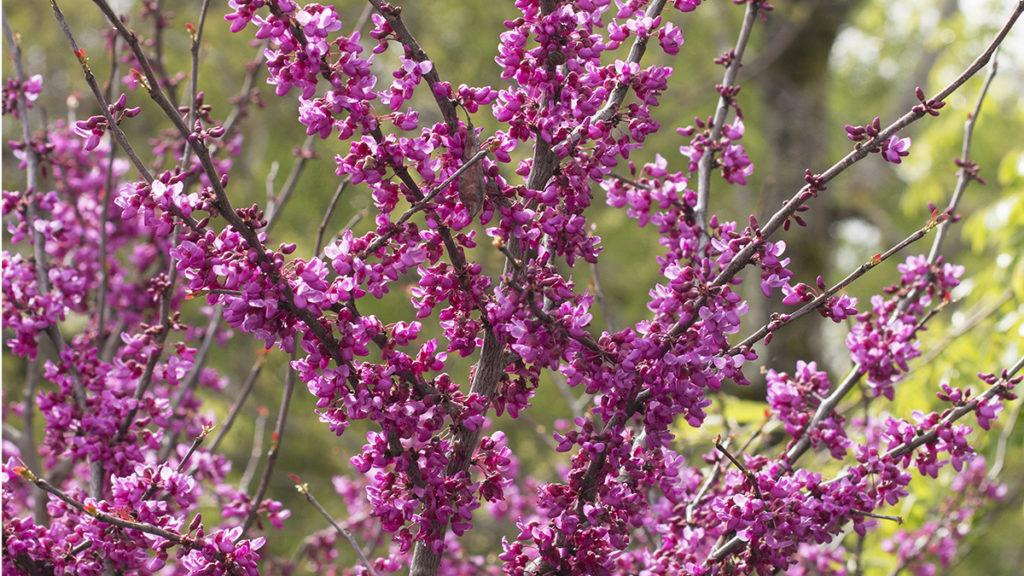 In the quiet season before the roses but after the camellias, redbuds zoom into bloom. Tall shrubs or moderate-sized trees with pretty heart-shaped leaves, these are ideal for tight spots such as smaller front yards, courtyards, or in a bed or border where you want a bright burst of spring color. Most have gloriously colorful fall foliage, too.
You'll see these in flower all over town this month…why not join the party!
Here are a few we recommend.
What: Rosy-pink flowers bridge the gap between winter and spring. Zone: 5 – 9
When: Early spring
Best Feature: Useful size (20 ft. tall and wide)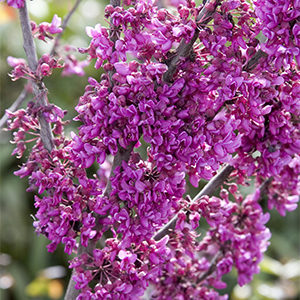 What: Petite purple-red flowers on bare branches. Zone: 6 – 9
When: Early spring
Best Feature: New foliage has soft-pink tint, maturing to rich green through summer.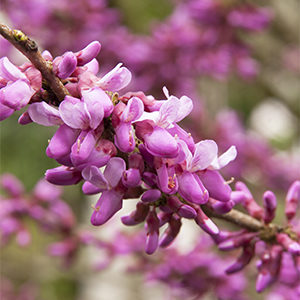 What: One of the most profuse flowering of all redbuds. Zone: 5 – 9
When: Early spring
Best Feature: Smaller size for corners and containers.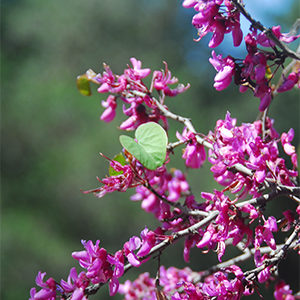 What:  Loads of dark pink blooms and blue-green leaves. Zone: 6 – 9
When: Late winter/early spring
Best Feature: Ideal small tree for minimal-care landscapes.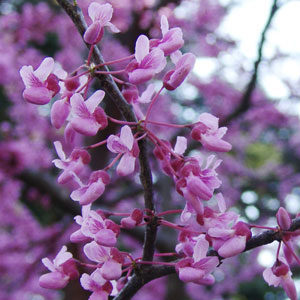 What: Graceful, compact tree with a vase-shaped canopy. Clusters of purple, sweet pea-like blooms. Zone: 5 – 9
When: Early to mid-spring
Best Feature: Small size (to 10 ft.) is ideal for a border.
Keeping Redbud Happy
Follow a regular watering schedule during the first growing season to establish a deep, extensive root system.
Watering can be reduced after establishment.
Feed with a general purpose fertilizer before new growth begins in spring.
Pruning time: winter.
Love it? Buy it! (Plus a few more we love.)