Ember Waves® Western Arborvitae
Ember Waves® Western Arborvitae
Thuja x 'MonPin' Plant Patent #25,363
Item #5514
USDA Hardiness Zone: 5 - 8
Plant Description
An exciting, new, colorful evergreen! Sunny yellow new growth emerges in striking contrast to maturing chartreuse to bright green foliage. The real drama arrives when the weather cools, and it transitions to deep gold, with glowing orange to russet red tips. Vigorous and virtually disease free. Superb accent or screen.
Videos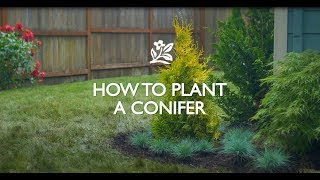 NEW
How to Plant a Conifer
(0:48)
Conifers never go out of style. We'll show you how to plant one for year-round beauty. Know It. Grow It.
More Videos >
Stories
More Blog Posts >