Beautiful Branches: Grow a room with a view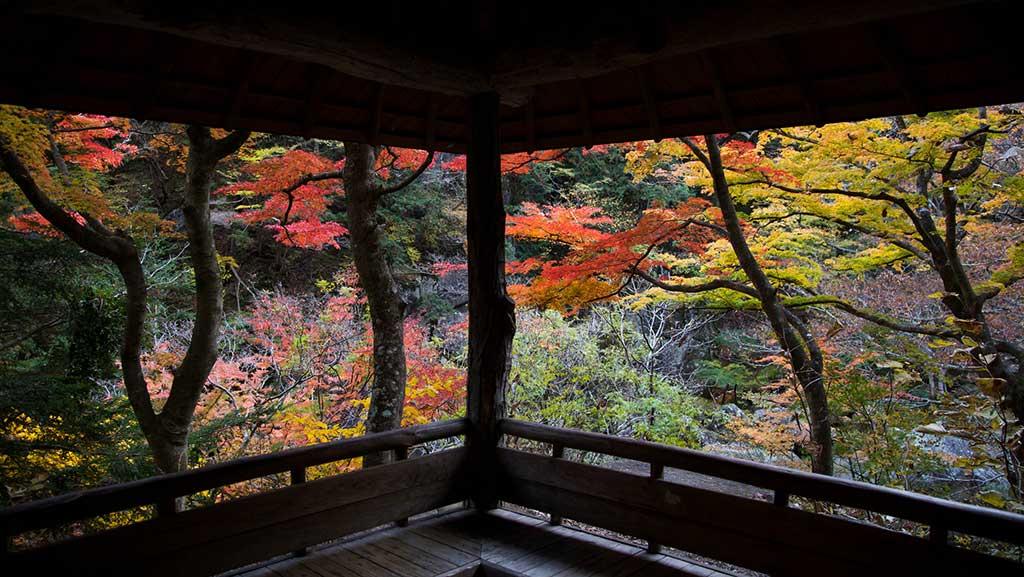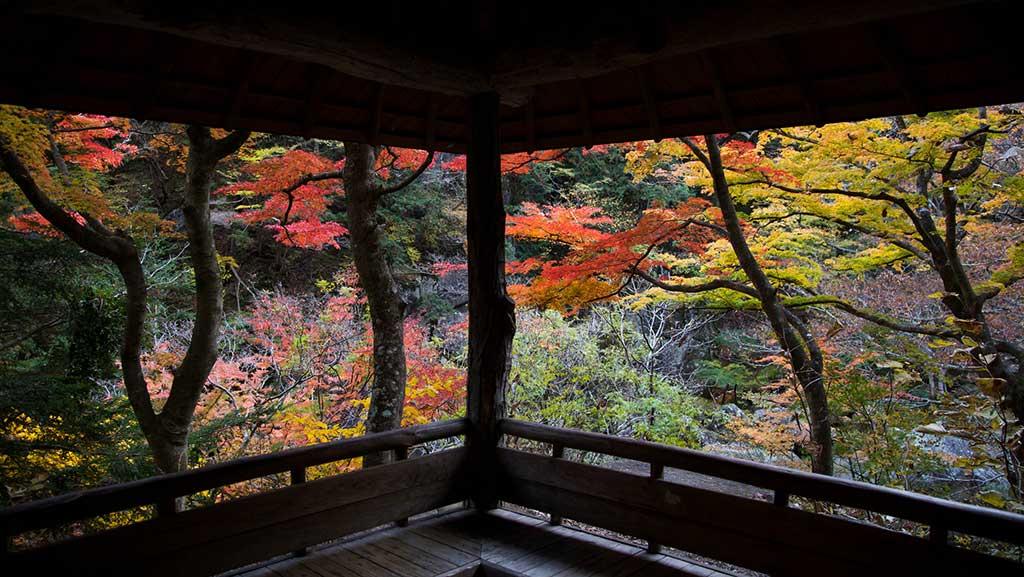 Love this look? Grow a grove of Japanese Maples. Their rich fall color and elegant silhouettes always make for a beautiful view.
PHOTOS: Getty (above); Doreen Wynja unless otherwise noted
Beautiful Branches (Zone 7 – 11)
The backdrop
Focus on beautiful bark and celebrate a windfall of pale pink winter flowers with this landscape centerpiece you and the wildlife will love.
Companion plant ideas
Develop a sense of order and a breath of formality when you add a pyramidal or architectural conifer (Thunderhead Japanese Black Pine comes to mind). Large, bold succulents like Sapphire Skies Beaked Blue Yucca can also add structure and beauty. Layer in more texture and repeat the rounded forms of your centerpiece with an undulating understory. Evergreen foliage provides cool cover for wildlife while the nuance of a monochromatic palette lends sophisticated style.
Beautiful Branches (Zone 6 – 8)
The backdrop
Revel in winter's low light when you grow plants with exfoliating bark out a west window. Backlit, they're breathtaking.
Companion plant ideas
If your garden edges along footpath or reflects water, your understory choices make double the impact. Interplant a lower curtain of evergreens like Golden Ghost Japanese Red Pine with small trees or larger shrubs that pop with colorful, bare bark (Variegated Red Twig Dogwood is stunning). A low evergreen shrub or groundcover rounds out this easy care combo.
Beautiful Branches (Zone 4 – 8)
The backdrop
Take the long view when you choose a slow-growing landscape tree that matures into a colorful screen or that frames a beautiful view.
Companion plant ideas
With a slower growing tree, you have time to curate your understory and plant for sun or partial sun before the backdrop casts shade. Whether you're planting close in or designing for a vista view, we love a mix of colorful shrubs. Mix and match evergreens like Golden Ghost Japanese Red Pine (or Enchanted Forest® Impish Elf™ Pieris, which is also stunning en masse) with lower growing deciduous shrubs in odd numbers of at least three. Your garden and the wildlife will thank you.
Beautiful Branches (Zone 2 – 6)
The backdrop
Rethink lawn trees: they can be versatile in the landscape especially when they lend unusual branching or weeping habits (or magical spring catkins and fall color).
Companion plant ideas
If you've already got a neutral background, like a sea of evergreens, a grove of Birches, or even an architectural wall, you can focus more on bark color and texture. Discover standout foliage on Red Twig Dogwood and Angel® Ninebark. Or, add softness and movement with ornamental grasses like Blue Heaven Little Bluestem, whose coppery seed heads feed the birds even when its base is encased in a low drift of snow.
Want more design inspiration?
Be inspired by these gardens in both cold and warm zones. From olive trees to evergreen spires, beautiful branches come in all shapes, sizes, and textures. Which branches astonish or inspire you most?
Explore a woodland plant palette
for beautiful branches in your garden.
left: Branches are always beautiful in formal and offset pairs, adding movement and loose symmetry to your garden. Design with Constellation® Dogwood, Orange Rocket Barberry, Paperbush Plant, Canyon Blue Arctic Blue Leaf Willow, Golden Japanese Forest Grass, and CANNOVA® Orange Shades Canna Lily.
right: Layer your landscape with a variety of silhouettes, bark color, and textures to simultaneously attract your eyes and soften the view during walks and daydreams. You'll fall in love with Japanese Snowbell, Japanese Stewartia, Blue Enchantress® Hydrangea, and Sutherland Hebe.
PHOTOS: Doreen Wynja