7 Beautiful Shade Solutions Shrubs: Southeast
With coastal influences that create plenty of humidity and inland areas being cold and often snowy, you need shrubs that are not only lovely, but are also MVPs in the landscape.
Here are 7 that we think will be beautiful and do beautifully in a partial shade spot in your yard. By partial shade we mean your garden receives up to 6 hours of direct sun, with four or more of those hours being in the morning, and the rest of the day being in shadow.
What sort of light is in your garden? This handy primer will help you figure it out.
If you have questions or need a recommendation for a specific spot, do leave a comment below!
Where you crave a tall, dense, blooming hedge for privacy or just for pretty, this rhodie totally delivers. Beautiful as an accent plant, or massed in a border or informal hedge. Reaches 6 ft. tall and wide in 10 years, 15 ft. tall with age. Evergreen. Zone: 4 – 8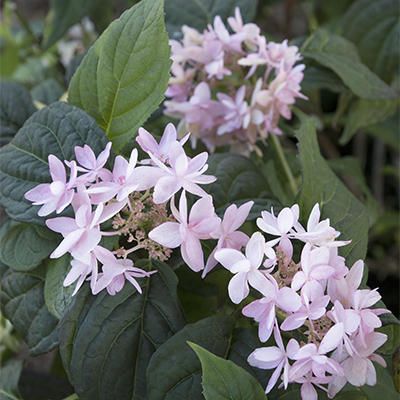 A hydrangea that blooms in FULL shade? You bet! Perfect for shade borders, woodland gardens and valued for abundant bloom. Full to partial shade. Up to 4 ft. tall and wide. Deciduous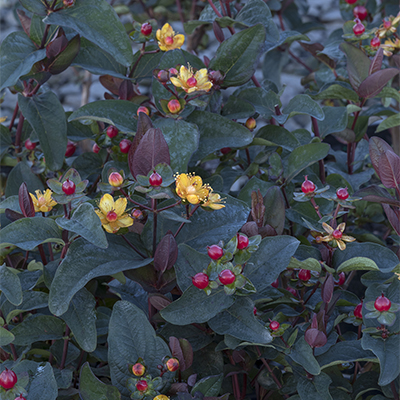 One of a series with improved branching form and more rust-resistance. Produces berries for floral arrangements. Partial shade to full sun. Reaches 3 ft. tall and wide.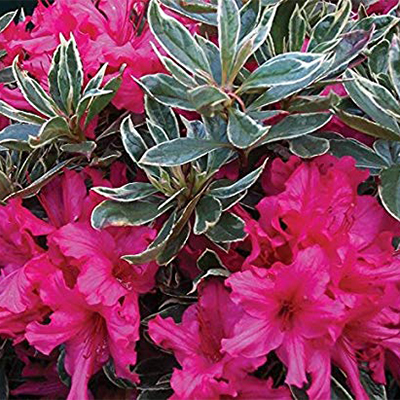 Yes, the flowers are brilliant and lovely but look at that foliage! Deep green with narrow creamy yellow margins. One for the collector. Partial shade to filtered sun. Reaches 3 ft. tall, 5 ft. wide. Evergreen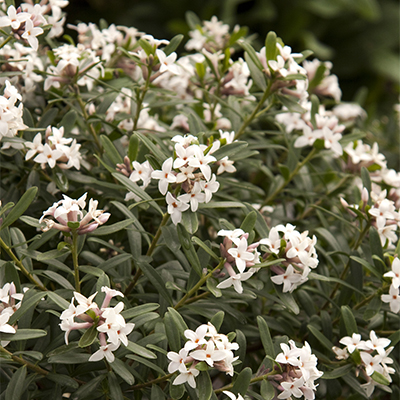 Daphne is among the most memorably fragrant of plants and one to treasure. Blooms for many months. Partial to full sun. Reaches 2 to 3 ft. tall and wide. Evergreen above 0°F. deciduous elsewhere.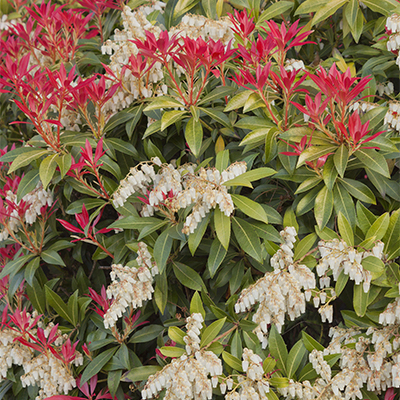 Just a super-showy, early-blooming spring shrub that'll stop traffic with its fiery red new growth and drooping clusters of white flowers. Partial shade to partial sun. Slowly reaches 6 to 10 ft. tall and wide. Evergreen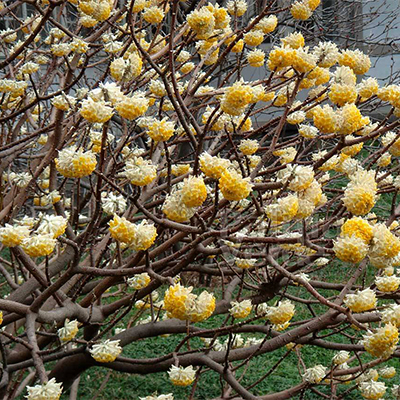 Filling the late-winter garden with intoxicating fragrance, displays creamy-yellow flower clusters at its branch tips. Full shade to partial sun. Reaches 6 to 10 ft. tall and wide in ten years. Deciduous