Long, cold winters, sometimes lots of snow and ice followed by hot and humid summers. It's not easy being a shrub living in the Northeast. But, fortunately, there are some that have no issues with any of the above. Here are just 7 that we think will be beautiful and do beautifully in a partial shade spot in your yard. By partial shade we mean your garden receives up to 6 hours of direct sun. Four or more of those hours being in the morning, and the rest of the day being in shadow.
What sort of light is in your garden? This handy primer will help you figure it out.
If you have questions or need a recommendation for a specific spot, do leave a comment below!
Old fashioned fave! Plant in the back of shrub or perennial borders. Here it will stand out while blooming and recede lushly for the rest of the season. Partial shade to partial sun. Reaches 8 – 10 ft. tall and wide. Zone: 5 – 9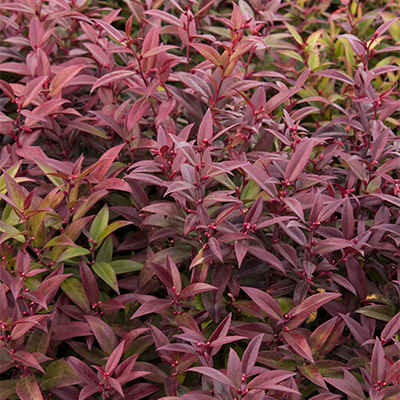 Something magical is always happening to the foliage of this N. American native. Lovely ground cover or low hedge.  Partial shade to filtered sun. Reaches 18-24 in. tall, 3- 4 ft. wide. Evergreen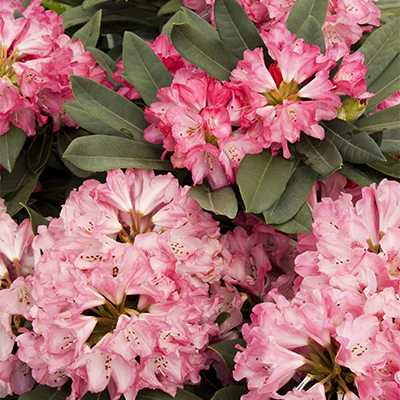 Where could you use a low grower that blooms like mad in spring? Wonderful for use as a container specimen, accent plant, a flowering hedge, or in mass plantings. Full to partial shade. 4 ft. tall and wide. Evergreen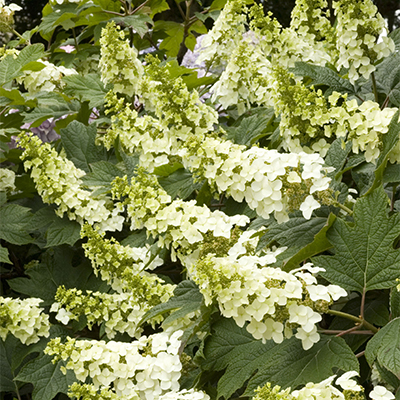 Blooms are 6 to 8 inches long. More? In fall once-white blooms develop a rosy-pink hue with red-bronze leaves. Flowering hedge, specimen or foundation plant. Partial sun. 4 to 5 ft. tall, 5 to 6 ft. wide. Deciduous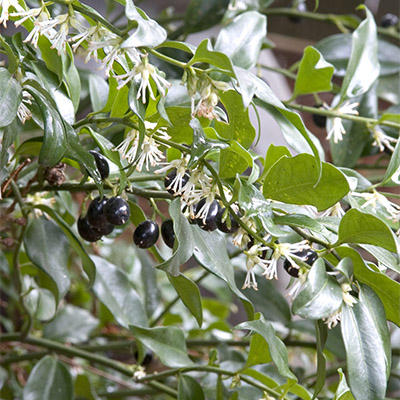 You're saying, "Beautiful? Really". What it lacks in showiness it makes up for with sweetest, haunting scent you can smell for blocks. Full to partial shade. Reaches 2 ft. tall, 8 ft. wide. Evergreen.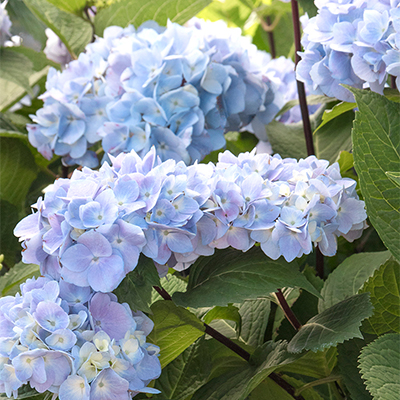 Can grow in full sun, but much happier with a bit of shade, especially in the afternoon. Blue flowers AND black stems. Partial shade to partial sun. Quickly reaches 3 to 5 ft. tall and wide. Deciduous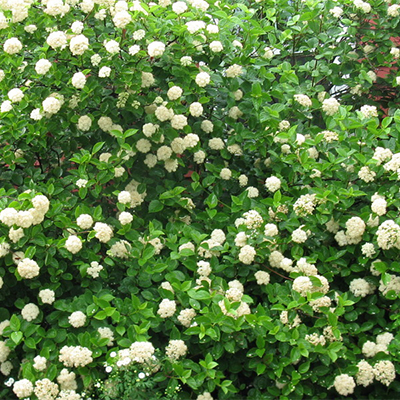 Super hardy with white flowers followed by blue-black fruit songbirds adore. Tall screen, hedge or specimen. Partial shade to full sun. Reaches 12 ft. tall, 10 ft. wide. Deciduous.