This is the time of year when you're more aware of shady spots in the garden. Probably because it's where you've been sitting out summer's high sun and heat. Shrubs can help you to create a shady bower or dress up the outer edges of tall, open-canopy trees. Here are 7 really interesting shrubs for part shade. (By which we mean they get sun for half the day and shade the other half.)
Not sure what kind of shade is in your yard? Here's a handy post that spells out the various shade light conditions.
If you have questions or need a recommendation for a specific spot, do leave a comment below!
Bird friendly, dwarf, easy care, improved disease resistance, showy fruit, year-round Interest. Has it all! Excellent for use as a hedge, background plant or privacy screen, and is an ideal winter shelter for birds. Partial shade to partial sun. Reaches 3 ft. tall, 6 ft. wide. Zone: 6 – 9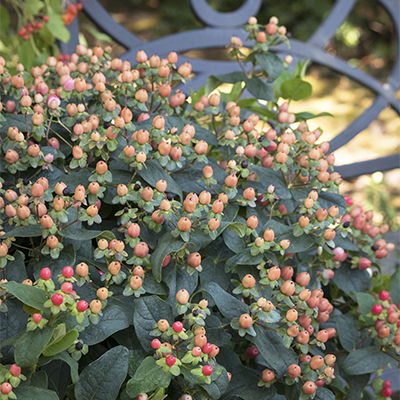 Sunny yellow, cup-shaped flowers produce clusters of bright red berries on fuss-free shrub ideal for borders and containers. Partial shade to full sun. Reaches 3 ft. tall and wide. Deciduous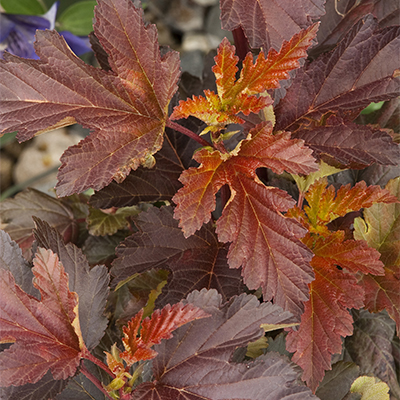 Foliage matures to deep-burgundy followed by clusters of white flowers and finally bright red fruit. Choice background shrub or an informal hedge. Filtered sun to full sun. Reaches 8 ft. tall and wide. Deciduous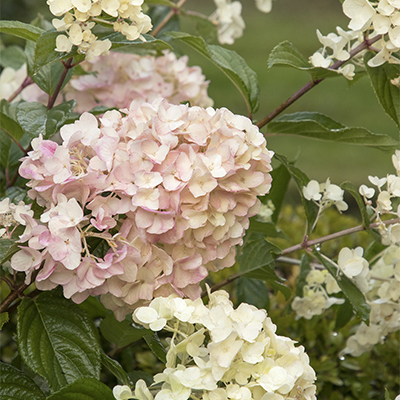 Gorgeous new panicle hydrangea, on a much more compact form. Show-stopper for containers, or as a foundation shrub in smaller gardens. Partial shade to full sun. Reaches 5 ft. tall, 4 ft. wide. Deciduous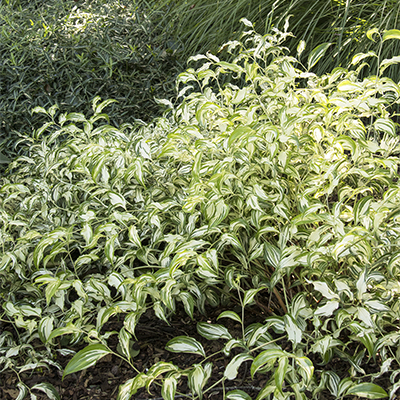 Arching stems emerge in spring followed by clusters of small flowers–adds an illuminating effect to any shade garden. Full shade to filtered sun. Clumping to 24 in. tall and wide. Herbaceous perennial.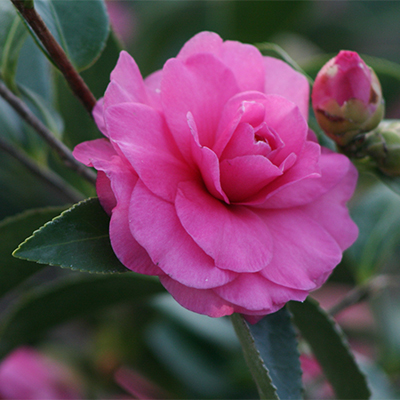 Profuse, brilliant pink blooms and glossy leaves with a short, pendulous habit. Flowers are perfect for cutting. Low hedge, espalier, or ground cover. Filtered sun. Reaches 3 ft. tall, 8 ft. wide. Evergreen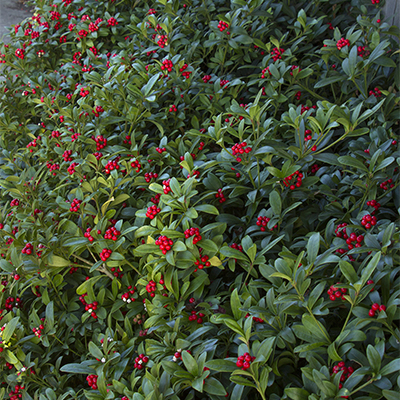 Very dwarf with fragrant white spring flowers and bright crimson-colored berries. Small enough for a grouping even in tiny courtyard gardens. Full to partial shade. Reaches 2 ft. tall, 3 ft. wide. Evergreen