Would you love a gloriously colorful and long-blooming border that's also a buffet for pollinators of all types? It's not that difficult to create a habitat in your own backyard where there's something for everyone. What's happening in this one?
Bees will swarm to the monarda, sedum, and sneezeweed.
Butterflies will light on the hydrangea, coneflower and Joe Pye weed.
Hummingbirds will flock to the agastache, coral bells, and daylily.
Use this as a recipe or mix in a few of the other plants below.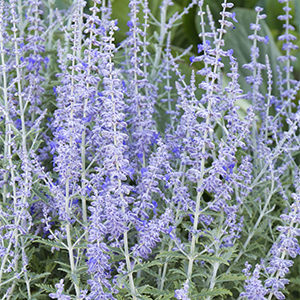 Hardy, heat, drought tolerant, and super nectar-rich, this new selection has an improved, sturdy, compact form. Zone: 4 – 10
Attracts:  honeybees, leaf-cutter bees, butterflies, and hoverflies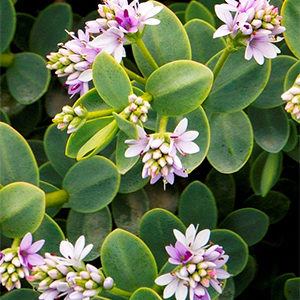 Many Hebe cultivars flower from late summer to autumn. Hardy and easy to grow, this one's blue-grey leaves make a nice contrast to summery pale lilac flowers. Zone: 7 – 11
Attracts: bumblebees, honeybees, butterflies, moths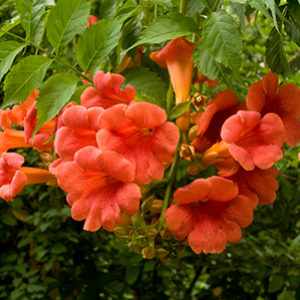 Abundant sprays of trumpet-shaped salmon-red flowers cover this showy vine for an extra long bloom season. Once established, thrives best with near neglect. Zone: 4 – 9
Attracts: butterflies, hummingbirds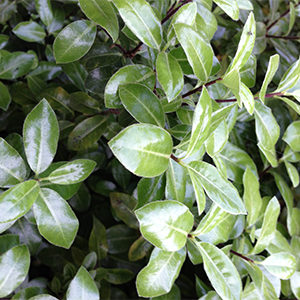 You wouldn't know to look at it, but this shrub is a favorite of bees. It provides year-round beauty with bright green foliage and maintains a natural rounded shape. Zone: 8 – 11
Attracts: bumblebees, honeybees, native bees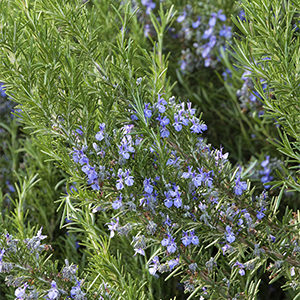 Bees will take advantage of the pollen as long as you prune it correctly. This is best done straight after flowering, as flowers appear on new wood. Zone: 8 – 11
Attracts: bees, moths, predatory insects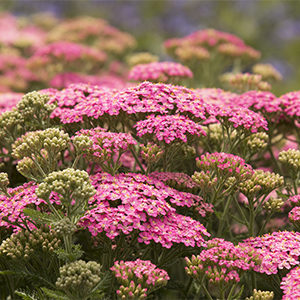 Flat-topped or dome-shaped clusters of small flowers and long-blooming flower make ideal landing pads for butterflies and other insects. Zone: 3 – 9
Attracts: butterflies, hummingbirds. beneficial insects such as ladybugs
Good to Know!
It is important to plant both a large variety of pollinator-loving plants and to plants lots and lots of them. One or two plants won't do much to support wildlife. Planted in clusters like this, you'll attract a range of insects over a long period. This will ensure that your predatory and pollinating insects have a stable supply of nectar. Especially over spring, summer and fall (and in winter too, in milder climates!).
These plants will grow in a wide range of zones. If you would like specific recommendations for your own climate, here are some links for plants that are pollinator magnets. Zone 3 – 5,  Zone 6 – 8,  Zone 9 – 11