We're Pining for These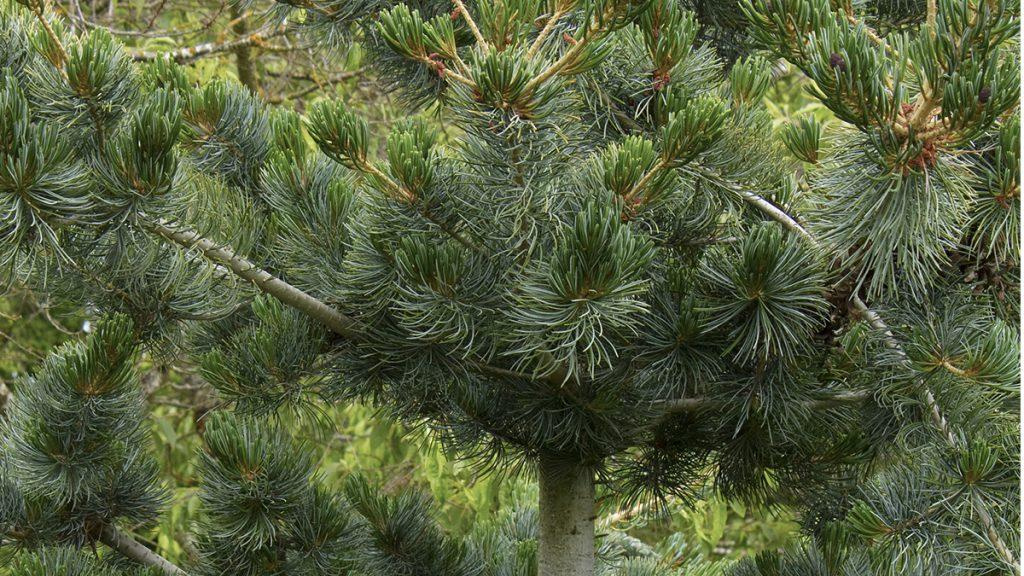 After years of being overshadowed by boxwoods and birches, this compelling conifer's on the comeback trail.
Following their scene-stealing role at 2017's Chelsea Flower Show where they were used extensively and innovatively, this genius genus of plants–notably fuss-free problem solvers, but which also offer a distinct personality in the landscape—feels fresh and wow-worthy, inspiring a new generation of gardeners to see them with fresh eyes.
Here are five to watch.
Open, broad pyramidal form with attractive twisted bluish-green to gray needles. Beautiful landscape specimen. Conical pyramid shape when young. Full sun. 10 to 20 feet wide in 10 years; up to 40 feet tall. Zone: 4 – 9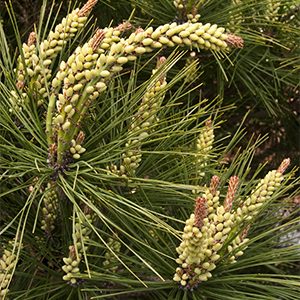 Small, multi-trunk tree that naturally develops a flat-topped, umbrella-like silhouette. Features red brown bark and dense, bright green needles. Compact form is ideal for smaller areas. Full sun. Slow-growing to 12 ft. tall and 18 ft. wide. Zone: 5 – 7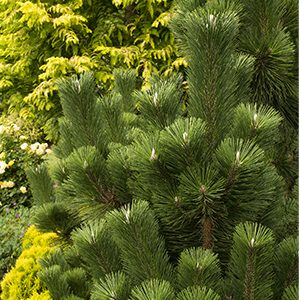 A shrubby, compact form that adds character to the landscape. Silvery white candles in spring and rich, dark green densely packed needles provide year round beauty. Partial to full sun. Moderate growing up to 10 ft. tall and 15 ft. wide. Zone: 5 – 10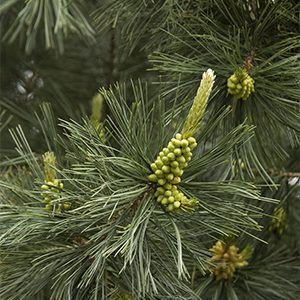 Distinctive, pyramid shaped pine with long, twisted silvery blue-green needles displayed on dense branches. A superior selection for lawn specimen and accent. Resistant to insects and disease. Full sun. Slow to 25 ft. tall and 15 ft. wide. Zone: 4 – 7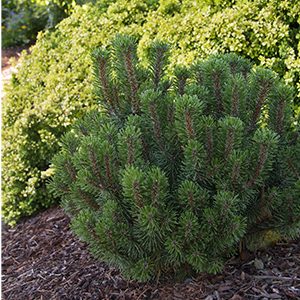 Rugged and hardy with an evenly mounded habit of finely textured, rich deep green foliage. An ideal salt tolerant choice for a small urban garden, alpine or rock garden, or large waterwise landscape. Partial to full sun. Slow to 2 ft. tall and wide in 10 years. Zone: 2 – 8