One of the true pleasures of the garden is being able to create lavish displays of vases. Fill to overflow with freshly cut flowers and place them all around the house. If your garden is looking a little uninspired, with fall planting around the corner, consider the following. Add a few new plants with an eye toward late summer arrangement.
Here's what we're clipping this month (and a few gorgeous arrangements to get you thinking.)
In addition to offering valuable late season color, is one of the best cut-flowers. With late-season thrillers like tickseed, hydrangeas and Joe Pye weed. Zone: 4 – 9
Showy, mauve-purple flower heads on long stems ideal for cutting arrive mid summer to early fall. This taller perennial is a great informal option for the back of the border.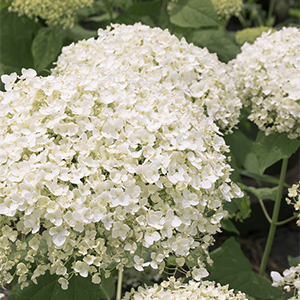 New, compact variety of Annabelle hydrangea produces loads of big white flower heads on thick stems. A few of the last of the roses ups the romance.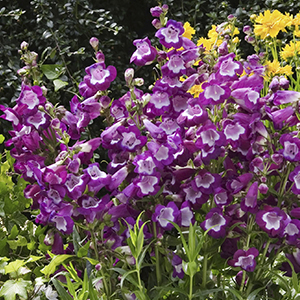 They spend the summer in the garden seducing all sorts of pollinators. Clip them and use in vases with other cottage flowers such as black-eyed Susans.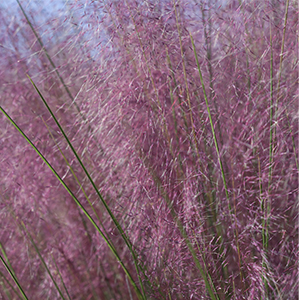 Plant for drama of late summer clouds of vivid purple plumes. However, get bonus of long-stemmed, glittering blooms that bring cut flower arrangements to life.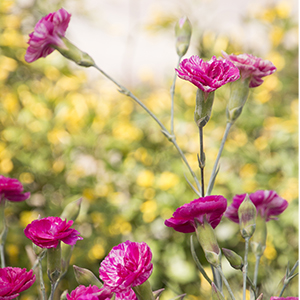 Delightfully fragrant (think a sweet clove scent). Hot-pink-splashed-with-white blooms on long, sturdy stems looks wonderful massed tightly in a modern vase.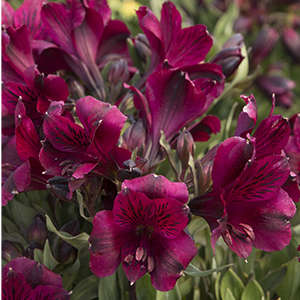 Surprisingly tough and drought tolerant in the garden with sturdy stems and large flowers that have an exceptional vase life. Look so good with roses!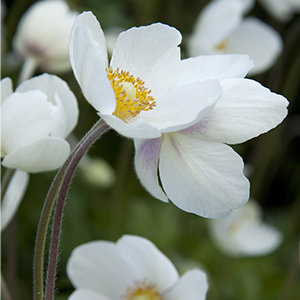 One of the unsung heroes of the shade garden, these slightly fragrant, yellow centered, white flowers bloom for months. We love them with silvery Artemesia.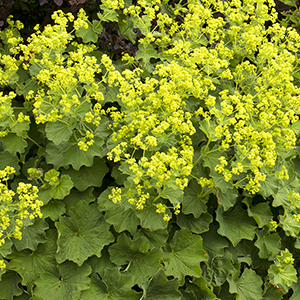 Distinctive scalloped leaves and creeping habit make this a winner for edging beds. Yet we'd grow for the foamy, lime-green flowers alone. Clip and stuff into a vase.
Super choice for partial shade, wet garden spaces, this cultivar produces blooms that resemble strawflowers. Mix with summery annuals for a cottage bouquet.
Dark maroon foliage and yellow blooms standout in a cottage or rock garden beds and borders. As a long-lasting cut flower, they add more than a bit of drama.
Flowers with a spiky shape add punctuation to masses of softer, rounder blooms. Veronica is fuss-free and looks elegant with just about everything else here.
Flowers with a spiky shape add punctuation to masses of softer, rounder blooms. Veronica is fuss-free and looks elegant with just about everything else here.
NEED SOME INSPIRATION? ARRANGEMENTS WE LOVE.
This informal arrangement is just whatever was in the garden including grasses, goldenrod, asters, and foliage from clematis. How lovely would this be on an outdoor table for Sunday brunch or in the kitchen on the center island?
A simple clutch of snowdrop anemones in a shapely glass vase is all you need to create an elegant arrangement. We would love this on a bedroom dresser.
Masses of the clipped blooms of Lady's Mantle create a chic/simple display that's both modern and romantic. Sometimes, less really is more (except for more blooms, of course).
What could be easier on a sultry summery day than filling a few old jars? Try rudbeckia, edible basil, and adding a few leaves from geraniums.