Now, in fall, is the ideal time to start thinking about what will fill all your containers this winter.
Here are seven shrubs that will help keep the show going straight into spring. In spring either leave potted for year-round interest or plant in the ground.
Tip–Be sure to keep watering containers right up to the first frost. With newly planted specimens, if possible, place planted containers in a sheltered location. Here they can be protected from high winds or heavy snow loads. Finally, try to remember to rotate containers at least once a month so they get sun on all sides.
FloralBerry™ Pinot St. John's Wort
Though it loses its leaves in winter, this compact, container-perfect shrub makes up for it. It transforms with a bonanza of beautiful pink-hued berries clustered on long stems. This is one to grow for flower arrangements. Partial to full sun. Zone: 5 – 9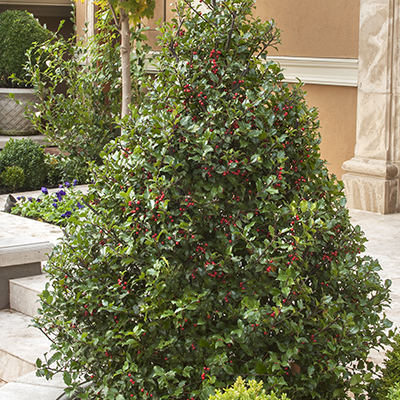 Glossy foliage and bright red berries all through winter. This is because a male pollenizer is planted in the same container as the fruiting female. Great for holiday decorating and birds love the berries! Partial to full sun. Zone: 5 – 9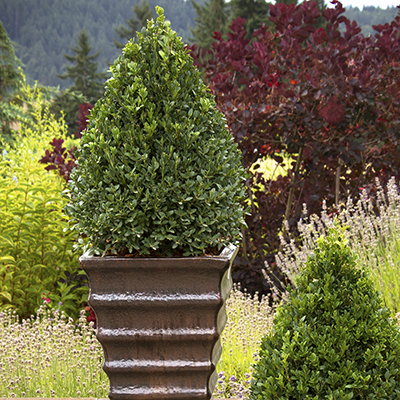 A perfect cone-shaped dwarf conifer with needles that are soft to the touch. Excellent as a miniature Christmas tree in natural form, or as an artistically pruned topiary. So easy care and fuss free. Perfect for a large container. Partial to full sun. Zone: 2 – 8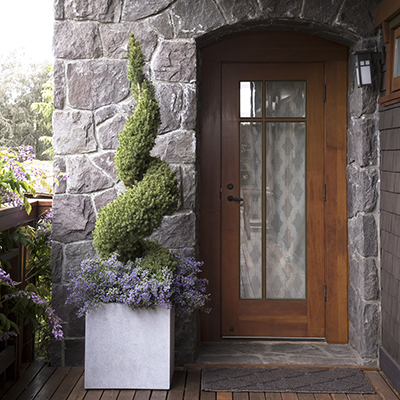 Slow-growing shrub that retains a dark green color throughout the winter. Upright, naturally cone-shaped habit makes it an excellent candidate for topiary forms, and is striking in a container. Partial to full sun. Zone: 4 – 9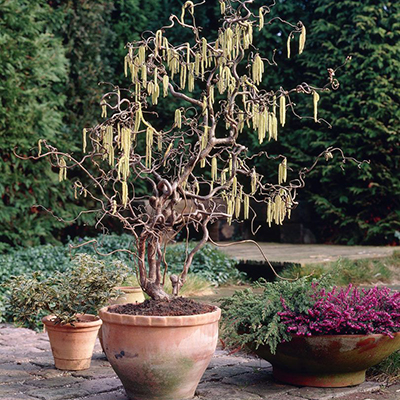 You'll love the fall foliage, but you'll grow it for the showy greenish yellow catkins and gnarled, twisty bare branches. These will brighten the winter scene. Adapts well to a large container. Own root so won't produce suckers. Full sun. Zone: 3 – 9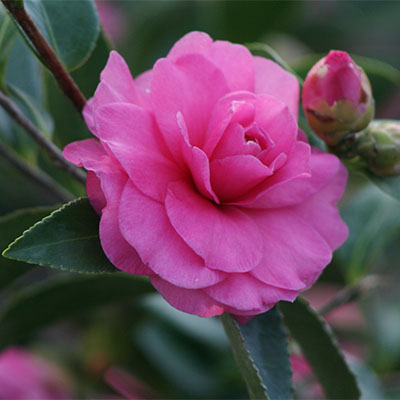 Camellias make wonderful container plants because you can move them forward in bloom. Then move them to the back when the show is over. This one is low and wide and blooms fall through winter. Filtered sun. Zone: 7 – 10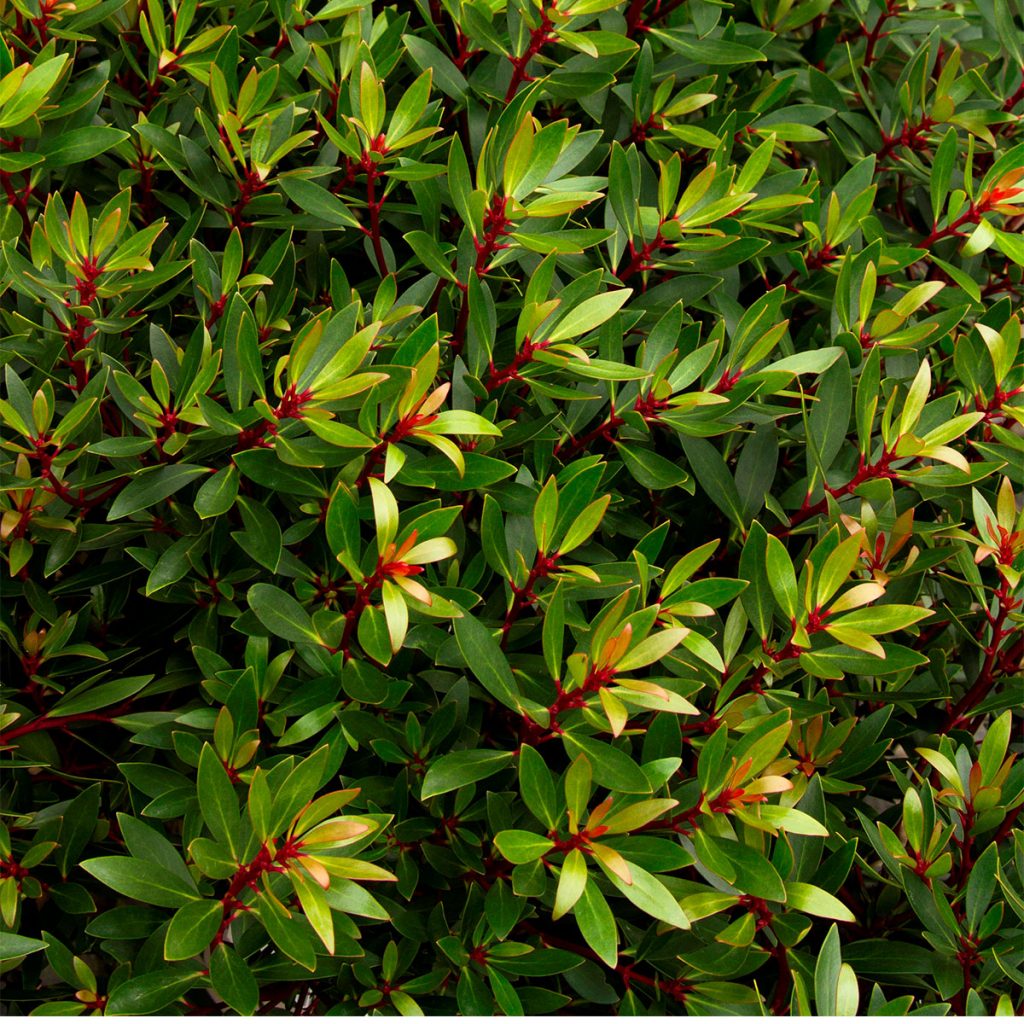 From the deep-red stems to the spicy, edible leaves and fragrant late winter blooms. This is one memorable evergreen shrub for a large container. Clip branches for holiday decorations. Tall and wide so nice for blocking unwanted views. Partial shade to full sun. Zone: 7 – 10
7 Shrubs for Fall-into-Winter Containers