Spread more holiday cheer with these beautiful plants. Below you'll find 20 of our favorite plants to give as gifts. Many can move from indoors to outdoors and in again, year after year. Some are true-blue houseplants, meant to brighten up any room for the holidays, and then continue delighting for years to come.
Now for the first time ever, you can send Monrovia plants straight to your loved ones' doors using our Monrovia Holiday Shop.
Every plant is perfect for both new and wise gardeners, plus the not-yet-a-gardeners in your life. They're also a comforting, thoughtful way to honor teachers, neighbors, and your favorite essential workers this year.
While you're spreading the holiday cheer, there's no harm in showing yourself a little extra love this holiday season. Add a plant that's sure to please for seasons to come.
What's your favorite plant to give and receive? Share in the comments or on social media (remember to tag us @MonroviaPlants). 
10 beautiful plants for holiday giving
An abundance of formal, four-inch, crimson red blooms open slowly over a long period for an especially long bloom season. Even young plants show an extra heavy bud set. Glossy, dark green foliage makes this a prized plant for the milder regions. Evergreen. Up to 8' tall and wide in 10 years.  Zones 8-10.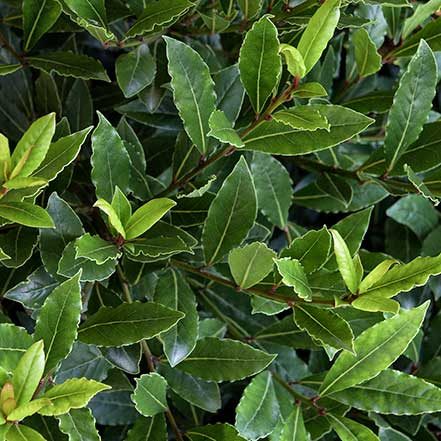 A cook's dream with edible, aromatic, deep green foliage thrives in your indoor/outdoor container. Clip and cook with fresh or dried leaves for classically savory flavor in stocks and soup. Evergreen. Up to 8' tall and wide in the landscape. Zones 8–11.
A festive name with festive winter flowers! Single, brilliant red blooms centered with bright yellow stamens make an elegant statement in the winter garden. The glossy, dark green foliage creates a handsome natural hedge, foundation shrub, or espalier specimen. Evergreen. Up to 10' tall and wide. Zones 7-10.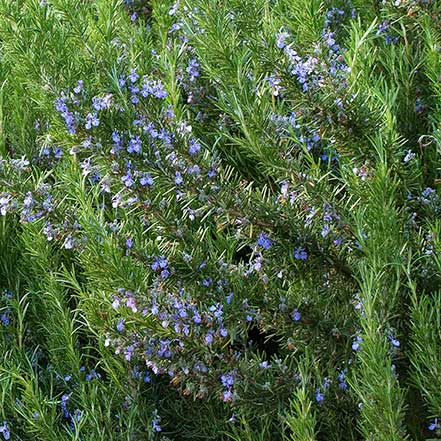 Rosemary (for remembrance) is superb as a culinary herb, in tea, and in potpourri. Shape it as topiary or go au natural in an indoor/outdoor container. Evergreen. Up to 6' tall, 4' wide in the landscape. Zones 8–11.
The olive tree symbolizes peace and wisdom, making it a fabulous holiday gift. This dwarf, non-fruiting evergreen has a graceful, multi-branching habit. Deep green leaves have silvery green undersides. Attractive as a formal hedge or specimen shrub. Excellent in topiary form, or trained as a single trunk tree in smaller spaces. Heat, drought, and salt tolerant. Up to 6' tall and wide. Zones 8-11.
Give them something to look forward to in spring! Deep pink buds open to bright white flowers that face up and outward from the plant, unlike many. Virtually problem-free, this delightful early-spring bloomer graces the dappled shade of woodland gardens. Evergreen. Up to 12" tall and wide. Zones 4-9.
This handsome conifer has an excellent pyramidal form, making it the perfect mini Christmas tree! The dense bright green foliage turns an attractive gray-green when mature. Outstanding as an accent, small specimen, or container plant. Well-suited for formal topiary. Evergreen. Up to 6' tall, 2' wide. Zones 3-8.
A fantastic choice for your loved ones in colder zones, Katsura Pieris features dramatic and festive red-and-green foliage. Lilac flower buds form in winter, adding even more excitement. Arching racemes of pink, bell-shaped flowers cascade over the glossy foliage in spring. This is truly a gift that just keeps giving! Evergreen. Up to 5′ tall and wide. Zones 5-8.
The perfect plant for a festive gift. Bright red berries pop against the glossy, dark green foliage on this handsome shrub. Effective in pairs to frame an entrance or driveway, or massed into a hedge. Needs a male pollenizer such as Blue Prince Holly nearby to develop berries. Evergreen. Up to 10′ tall, 5′ wide. Zones 6-9.
10 Unique houseplants for holiday giving
Here's an inspired alternative to the Christmas Cactus. This festive, saw-toothed red and green foliage grows well indoors in cold climates, outdoors as an accent in frost-free zones. Evergreen. Up to 12" tall and wide.  Zone 9–11. Grow indoors in all zones.
A houseplant classic, beloved for the holes and splits the leaves develop with age. Though smaller than the species type, this dwarf variety still makes a big impact and needs some space to grow. Support from a trellis or pole can be beneficial. Up to 6' tall.
An exciting, colorful variety of a classic houseplant, with a dazzling array of green, pink, and cream. New leaves emerge covered with a pink sheath. Can be kept to a small size, or let grow into a tall statement plant. Bright Indirect Light. Up to 6' tall, 2' wide.
An excellent cut-leaf variety with an improved growth habit. Exceptionally dense and compact, and will not vine, creating a robust, mounded plant that adds a touch of paradise to any room. Prefers bright, indirect light, but can adapt to lower light situations. 
New leaves emerge as spikes covered in a bright-red sheath. This splash of color is like the star on top of a Christmas tree. It simply shines against the dark-green leaves. Up to 6' tall and 2' wide. 
Perhaps one of the easiest houseplants to grow, needing little light and little water. The compact size is perfect for desks, table tops, or small shelves. Happy with low to bright light; avoid direct sun. Can also grow in fluorescent lighting. Up to 10" tall.
More Plant-Inspired Ideas for the Holidays