10 Evergreen Shrubs for Privacy (Zone: 3 - 7)
While an impressive fence does provide a welcome sense of privacy, even the nicest ones can have the unfortunate effect of shouting "keep out". Tall, thick, and dense evergreen shrubs on the other hand, also provide that sense of solitude, but do so with a leafy-whisper.
Sounds nice, right? Here then are ten excellent tall shrubs to consider when landscaping for privacy. They range from tall to very tall, and all are easy to grow, hardy, durable, and fuss-free. All are full sun unless otherwise noted.
If you have questions, please don't hesitate to leave a comment below. We're here to help!
(Many plants have a wide range of zones. You might also check out this companion post for more choices. Also, many communities have height restrictions for hedges as they do for fences. It's always a good idea to check with your city for guidelines.)
When you need a hardy, tall hedge and you need it fast, there are few choices better than this durable, handsome conifer. Quickly reaches up to 30 ft. tall and 10 ft. wide. Full sun. Zone: 4 – 8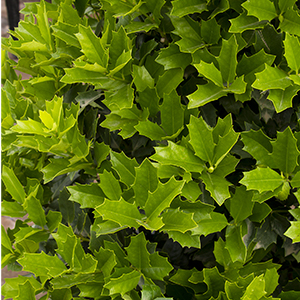 Elegant, pyramidal form with burgundy spring foliage maturing to emerald-green. Sets bright berries without a male pollenizer. Up to 14 ft. tall and 8 ft. wide.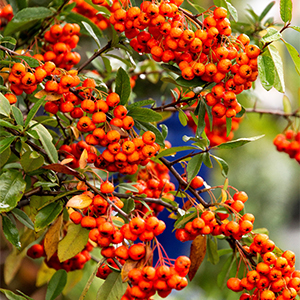 In addition to being an effective screen, look for white spring blooms followed by bright-orange winter berries loved by birds. Quickly reaches 10 ft. tall and 8 ft. wide.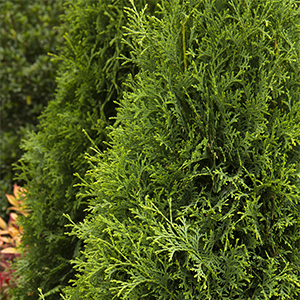 Extremely narrow form makes this ideal for tight spaces such as between properties. Foliage has unique pineapple scent when crushed. Up to 30 ft. tall and 4 ft. wide.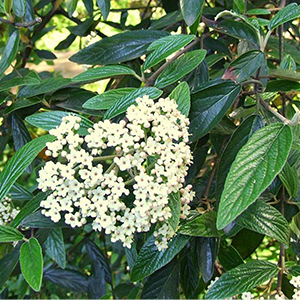 Lustrous, dark-green, puckered leaves and early spring pink buds that open to lightly fragrant, creamy white flowers. Reaches up to 10 ft. tall and 8 ft. wide.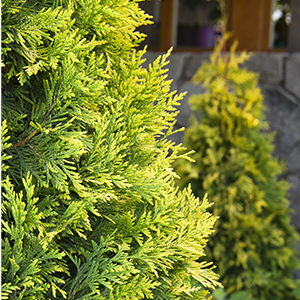 Sunny yellow new growth matures to chartreuse and bright green transitioning in winter to glowing orange. Wow. Moderate growing up to 25 ft. tall and 8 ft. wide.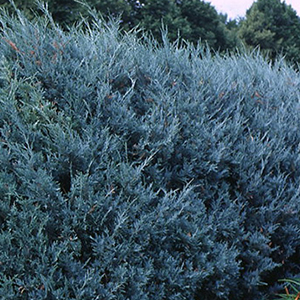 Prized for its brilliant, silver-blue foliage, use for large-scale screening or a serious windbreak. Moderate growing up to 15 ft. tall and 6 ft. wide; larger with age.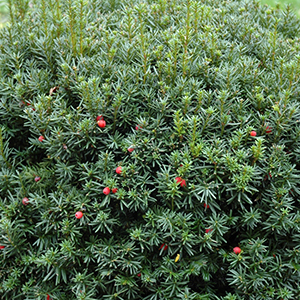 If you're not in a huge hurry, consider this glossy green shrub for its narrow form and bright, berry-like cones. Takes well to shearing. Slow to 12 ft. tall and 4 ft. wide.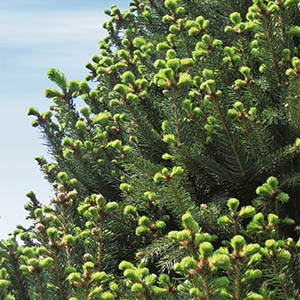 Elegant columnar selection with slender, uniform form and dense branching to the ground. Withstands heavy snow. Fast to 20 ft. tall and 6 ft. wide; to 30 ft. tall with age.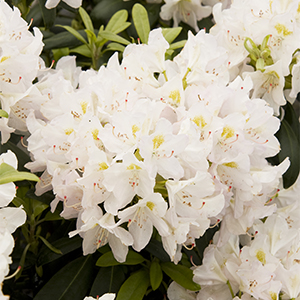 One of the hardiest and most dependable rhodies, is both sun and shade tolerant, but thrives as an understory shrub in dappled sun. Up to 6 ft. tall and wide.
Tips for Planting a Privacy Hedge
First identify your goals. Lots of privacy? Blocking out an eyesore? Windscreen? This will help you to choose the right size and habit.
Decide on the style of hedge you want. Some plants have a tight, formal look while others are looser and less formal.
Read and believe the information on the tag about eventual mature height and width!
Plant shrubs a bit closer for a hedge than you would for a single specimen but be careful not to crowd. Ask at your local garden center for advice regarding your specific plant.
While waiting for plants to develop, fill gaps between them with perennials, ornamental grasses or roses. You can move them later!
Plant an extra few shrubs elsewhere on the property so that if something goes wrong with the hedge, you have a replacement that's the same size and type.
More Zone 3 Privacy Screen Shrubs