10 Evergreen Shrubs for Privacy (Zone: 8 - 11)
While an impressive fence does provide a welcome sense of privacy, even the nicest ones can have the unfortunate effect of shouting "keep out". Tall, thick, and dense evergreen shrubs on the other hand, also provide that sense of solitude, but do so with a leafy-whisper.
Sounds nice, right? Here then are ten excellent tall shrubs to consider when landscaping for privacy. They range from tall to very tall, and all are easy to grow, durable, and fuss-free.
(Many plants have a wide range of zones. You might also check out this companion post for more choices. Also, many communities have height restrictions for hedges as they do for fences. It's always a good idea to check with your city for guidelines.)
Camellias make great hedges as they're lovely year-round with the bonus of late fall into winter blooms.This one's covered in large, semi-double, fluffy flowers in late winter. Up to 10 ft. tall and wide. Filtered sun. Zone: 7 – 10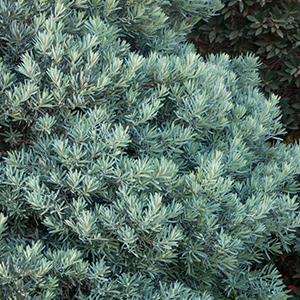 A beautiful (and nearly litter free) conifer for warm regions. Ideal for screening, but can be kept smaller with pruning. Partial to full sun. Slow up to 25 ft. tall and wide.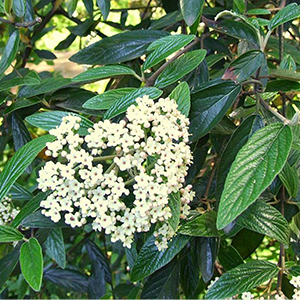 Stately and impressive with dense, lustrous leaves, fragrant spring blooms, and clusters of fall berries. Wildlife magnet! Partial to full sun. Fast to 12 ft. tall and 8 ft. wide.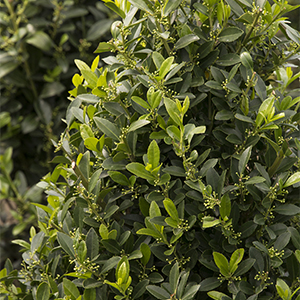 An improved hybrid holly with dense, bright-green foliage that tolerates shearing. Small flower do not produce berries. Full sun. Up to 12 ft. tall and 8 ft.wide.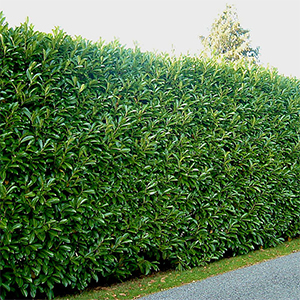 Perfect for a  tall, formal hedge that takes well to pruning. Fragrant flowers and fruits birds love. Tolerates salt-spray. Partial to full sun. Up to 12 ft. tall and 8 ft. wide.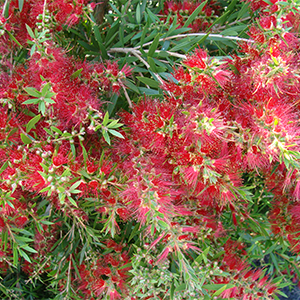 A new slender bottlebrush for tight spaces with loads of blooms spring and early summer. Care free and drought tolerant. Full sun. Up to 10 ft. tall and 4 ft. wide.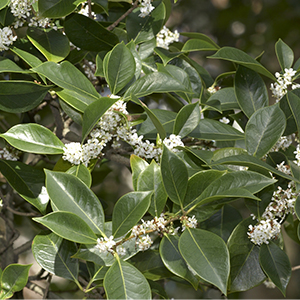 You'll buy it for the fragrant flowers, but its dense, upright form makes an outstanding choice for a delightful hedge. Partial to full sun. Up to 10 ft. tall and 8 ft. wide.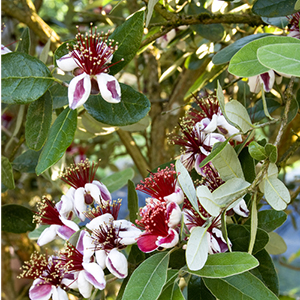 Multiple, upright branching form is easily trained as a hedge, but it's all about the edible flowers and tropical fruit, too. Full sun. Up to 15 ft. tall and wide.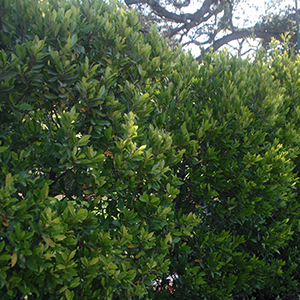 Exceptionally handsome, shiny, deep green foliage that adapts well to occasional pruning to control size and form. Partial to full sun. Up to 10 ft tall and 8 ft. wide.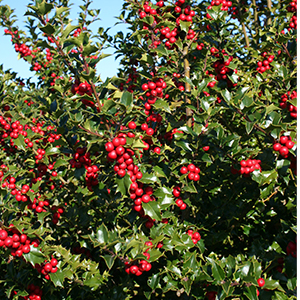 Bright red berries combined with glossy, dark green foliage. Plant a male pollenizer nearby for best berries. Partial to full sun. Up to 10 ft. tall and 5 ft. wide.
Tips for Planting a Privacy Hedge
First identify your goals. Lots of privacy? Blocking out an eyesore? Windscreen? This will help you to choose the right size and habit.
Decide on the style of hedge you want. Some plants have a tight, formal look while others are looser and less formal.
Read and believe the information on the tag about eventual mature height and width!
Plant shrubs a bit closer for a hedge than you would for a single specimen but be careful not to crowd. Ask at your local garden center for advice regarding your specific plant.
While waiting for plants to develop, fill gaps between them with perennials, ornamental grasses or roses. You can move them later!
Plant an extra few shrubs elsewhere on the property so that if something goes wrong with the hedge, you have a replacement that's the same size and type.