(Zones 7 - 11) Nine Problem-Solving Small Trees for Small Spaces
Trees make the landscape. They just do. And while it's said that the best time to plant a tree was 20 years ago, that old saw also goes on to say that the second best time is right now. These days property lots are smaller, houses are closer together and front yards are often very shallow. Don't let that stop you from planting a tree or two. We've given you nine spectacular specimens that top out at no taller than 25 ft. when fully mature.
For zones 4 – 7, click here.
Questions or need specific problem solving recommendations? Ask in the comments section below!
Upright beauty whose open branching habit and long, narrow gray-green leaves gives it an airy appearance. Superior patio or garden tree that does not produce messy mature fruit. Thrives in hot, dry areas. Evergreen. Slow growing up to 25 ft. tall and wide. Zones: 8 – 11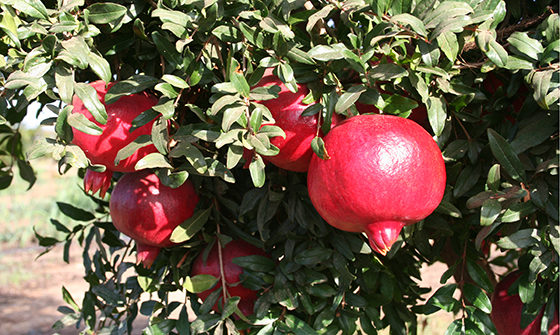 Simply the best pomegranate on the market! Bright orange-red flowers are followed by large, vivid red fruit that ripens in early fall. Less pulp and higher juice content than others, with seeds soft enough to be eaten. Deciduous. Moderate grower to 10 ft. tall and wide. Zone: 7 – 11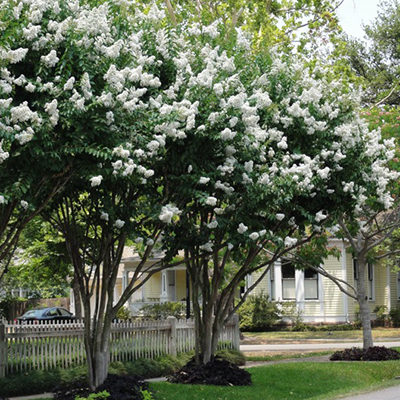 Panicles of pure white flowers bloom all summer with glossy dark green leaves that turn vibrant orange-red in fall. Makes an excellent specimen, accent or group planting. Deciduous. Reaches up to 20 ft. tall and wide. Zone: 6 – 9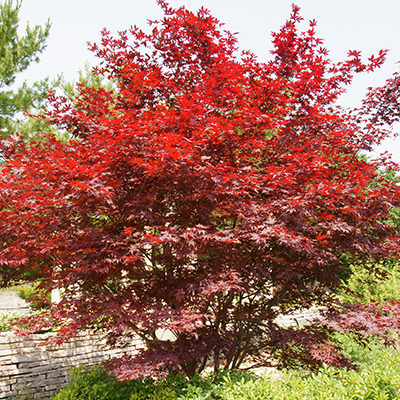 Attractive dark red foliage turns brilliant scarlet in fall. Interesting blackish red bark. Well-suited for use as a small lawn tree. Best in dappled or afternoon shade in hot climates. Deciduous. Reaches up to 15 ft. tall and wide. Zone: 5 – 8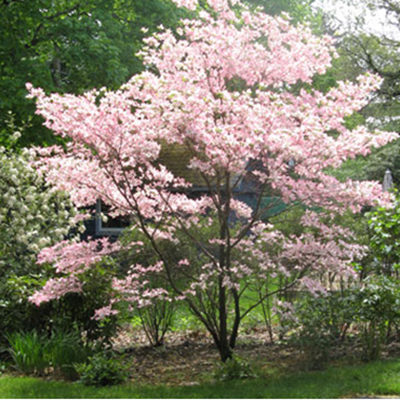 An elegant accent tree for high profile front yard or as a stellar focal point in backyard landscape. Align with picture windows or glass doors to enjoy its seasonal changes from indoors. Deciduous. Vigorous growth to 25 ft. tall and wide. Zone: 5 – 8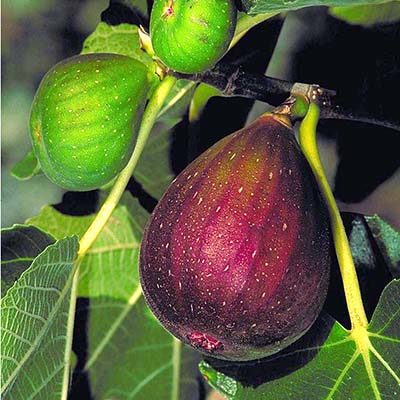 Especially tasty, brownish-purple fruit produced twice each year: late spring and late summer. Makes a beautiful specimen for garden or landscape with light annual pruning. Deciduous. Reaches up to 25 ft. tall and wide. Zone: 7 – 9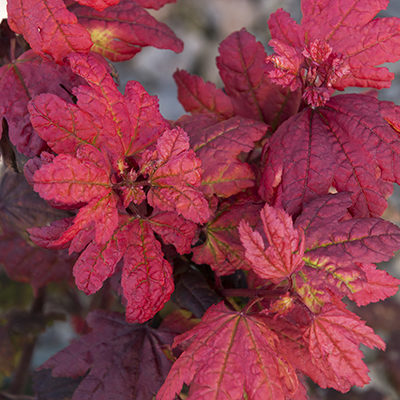 Multiple stems sprawling beautifully through companions when planted in shade; in full sun, develops into a graceful small tree. Brilliant fall color. Deciduous. Reaches up to 20 ft. tall and wide (smaller in full sun). Zone: 6 – 9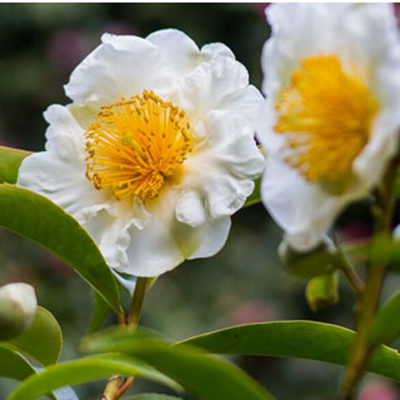 Fullmoon® Polyspora
Polyspora longicarpa
 

'MonSaPaRby' P.P.A.F.

This stately upright grower creates a beautiful focal point as a small tree or multi-trunked shrub. Thick glossy leaves provide a backdrop for late winter single white flowers. Evergreen. Reaches up to 12 ft. tall and 6 ft. wide. Zone: 7 – 11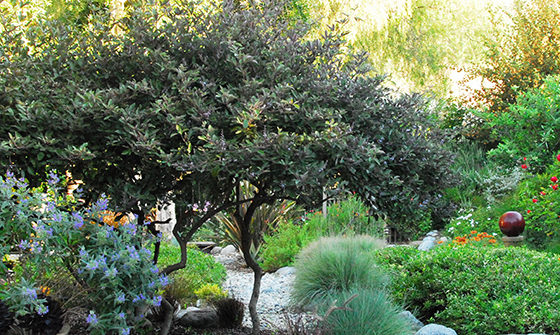 Exceptional accent shrub or small tree for warm, dry climates. Distinctively colored leaves have showy purple undersides. Clusters of small purple blooms are followed by small black berries. Semi-evergreen. Fast growing up to 15 ft. tall and wide. Zones: 9 – 11
Good to Know
How far from a house's foundation should you plant a 25 ft. at maturity tree?
A good rule of thumb is to plant a tree away from the house at a distance equal to one-third to one-half the maximum tree height.
Let us do the math here: no less than twelve feet from the house. Tree roots can grow beyond the canopy of a tree, so a bit of wiggle room is a very good idea.